Cloarec Surf Institute: Surf School in Seignosse in the Landes
Professional competitive surfers with a BPJEPS Surf diploma, originally from Brittany and Landais by adoption since 2006, we dropped anchor at Seignosse le Penon, having surfed most of the world's waves.
The time has come for us, the Cloarec brothers, to embark on a new surfing adventure … the creation of a Surf School, in the Landes, at Seignosse le Penon!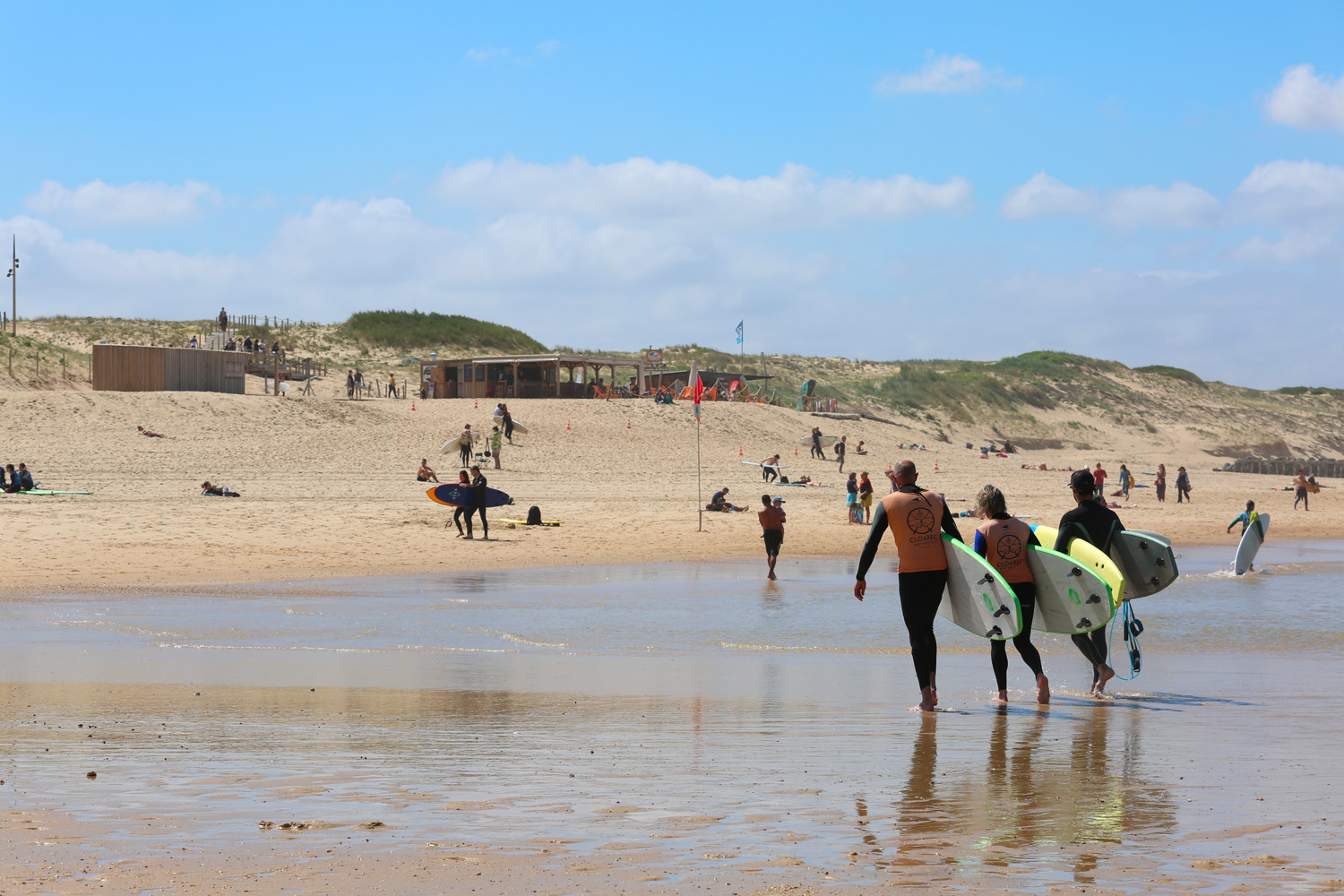 It was in Seignosse, in the Landes region of France, that we decided to set up our surf school. Its wide beaches and sandbanks are sure to make your stay unforgettable.
We'd like to share our passion for surfing and the knowledge we've acquired over the years, both in the French national team (for 6 years) and on the professional World Surf League circuit, with a wider public.
To achieve this, our surf school aims to offer authentic, methodical teaching that will meet the needs of each individual, emphasizing communication, exchange, confidence and adaptability with appropriate equipment. For those in search of excellence and performance, we also offer small group courses, one-to-one lessons and individual or competition coaching.
But our aim is to help both novice and experienced surfers discover the intense pleasure that surfing can generate.
Equipped with all the necessary equipment and located by the ocean, our school welcomes children and adults, beginners, intermediates and experts, to teach you and help you progress in a medium that is our own: surfing.
Come and join us by booking your lesson, by phone +33648793921 or by dropping by the school at 13 place Victor Gentille – 40510 Seignosse Le Penon, open 7 days a week.
We'll provide you with all the equipment you need (wetsuit + board), and all you have to do is show your motivation!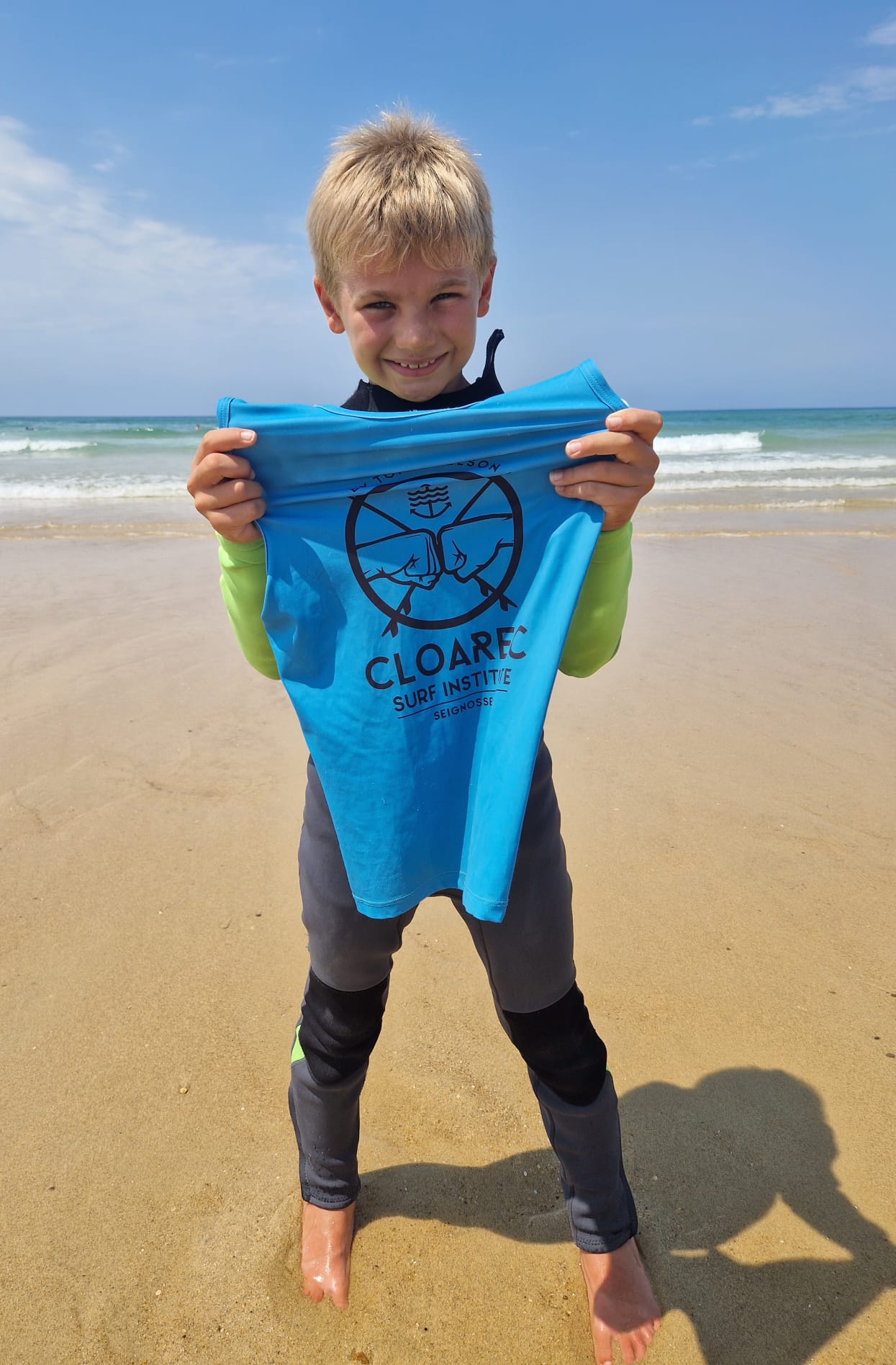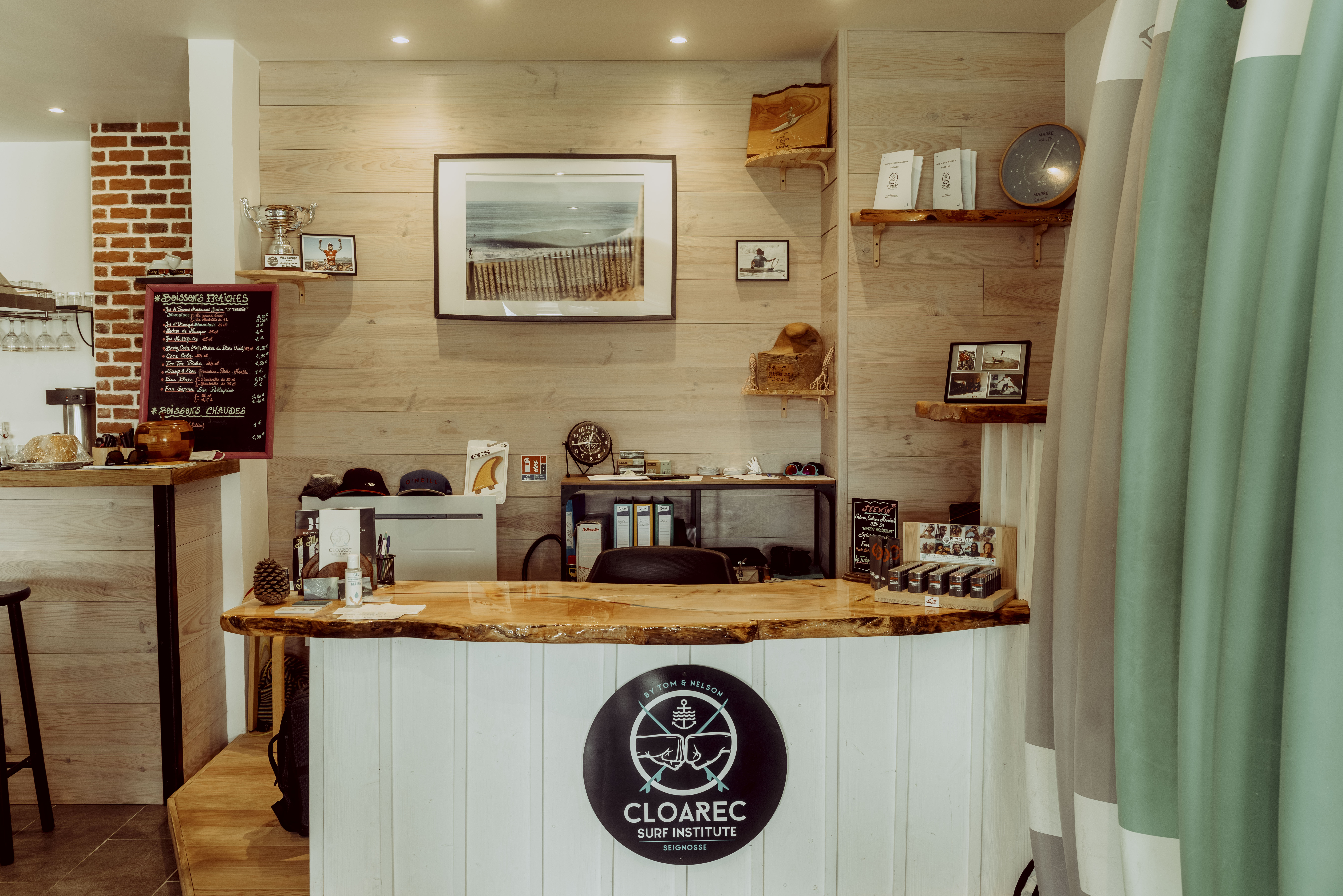 Our premises are located on the Penon, and have been completely renovated to welcome you all year round in the best possible conditions: reception, changing rooms, toilets, video analysis and coaching room, lounge area, small bar and kitchen for those who wish to extend the conviviality of the glide after a session with a hot or cold drink…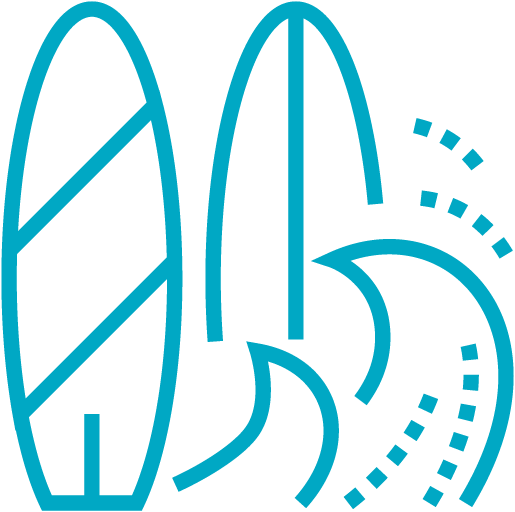 Our school offers courses as follows:

Welcome and equipment
Meet us at the surf school Cloarec Surf Institute 13 place Victor Gentille – 40510 Seignosse Le Penon. On site, we'll provide you with a wetsuit, lycra (for easy identification in the water) and a surfboard adapted to your level.
Leaving for the beachOnce the boards have been loaded onto our Reacha trailers (because, yes, with us, the customer is king; we'll spare you the long journey (400m…) with the heavy surfboard (5kg…) to carry at arm's length…), we're off to the beach.
On site, we will brief you: discovery of the surf spot (Plage du Penon), the environment (weather conditions, wave formation (swell, sandbanks, wind, etc.), safety rules (essential for jumping into the water), the basics of surfing.
Let's move on to the warm-upWarm-up: everything you need to get your joints and muscles ready like a pro for 1h30 of pure gliding!
Finally, it's time to get in the water!Under the watchful eye and expert advice of your surf instructors, learn to surf in complete safety.
At each end of the session, we will go to the debriefing to review your session, your progress throughout the latter and finally, we will brief you on your areas of improvement to target, after which, we will be able to set up the objectives together. of the next session.
The 1h30 are over ? are you exhausted? you've done your homework! Once you're back at the surf school, take off your wetsuit (rinse your feet well) and feel free to join us for a refreshment or a hot drink in our cosy room,

renovated just for you!
And there you have it! you did it! surfing isn't so bad… even less so when it's with us 😉